About the CCS & Dunbar Education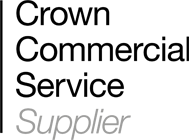 One of the most important recent developments in school recruitment, the CCS Framework is a commercial arrangement between the Department of Education and Crown Commercial Services (CCS) for the provision of supply teachers. This framework introduces common terms and conditions across the industry, establishes a consistent approach to safeguarding and compliance, and provides better transparency of costs to limit supply teacher spending.
​
What roles can you recruit using the deal?
You can recruit all temporary or fixed term teaching and support staff roles using the framework, including:
Qualified supply teachers

Unqualified teachers

SEND teachers

Educational support staff e.g. cover supervisors and TAs

Headteachers

Senior Leaders

Administrative, clerical, IT, finance, maintenance, cleaning staff and more
Who can use this deal?
The supply teachers deal is available across the UK and can be used by:
Schools

Colleges

Academies

Trusts

Nurseries

PRUs

Children centres

Further education institutions
​
CCS FAQs
Who are CCS?
The largest public procurement organisation in the UK is CCS, an executive agency of the government cabinet. When schools hire supply teachers through recruiting firms, CCS helps them save money and gives the DfE better insight into how public funds are being used. To make sure the agencies listed on the framework are operating effectively and fulfilling their responsibilities, CCS conducts regular reviews of them.
How were agencies selected for the framework?
On the CCS framework there are over 120 approved suppliers all of which have passed vigorous background checks. As part of their reviews, each supplier must detail all of their charges upfront so that schools can compare pricing. Agencies are asked to provide a thorough presentation document proving they could provide the needed services and satisfy the selection requirements.
How do I use the framework?
To use the CCS agency selection tool, you will need a DfE sign-in email address and password, your school's postcode, and details of how long you will need the supply teacher or member of support staff for. Then you can use the CCS agency selection tool which can be found here. You can also ask your chosen supplier if they are named on the framework, as all agencies on the deal must tell you that they are and offer you CCS terms.
​
Still puzzled?
Dive deeper with our CCS Overview page or get in touch with our CCS Accredited team to find out how we can support your education centre with supply teachers.
​
Ready to get started?
​
​